About Bangalore Chiropractic and Wellness Clinics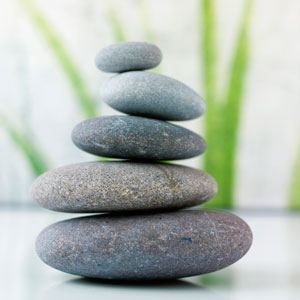 Bangalore Chiropractic & Wellness Clinics is a registered trademark owned by Zephyr Eco-Endeavors Pvt. Ltd., a company set up in the year 2009. Zephyr Eco-Endeavors was setup for the business of establishing community initiatives in local eco-friendly industries that encourage holistic development of individuals and societies thereby to promote harmony and respect in living.
The board of directors comprise of Mr. Jude Michael Raj (Co-Founder & Director), Mrs. Swanil Roopa (Managing Director), Mr. Ramaswamy (Finance Director).
Our Mission for Community Care
In keeping with the business purpose, Zephyr Eco-Endeavors has started Bangalore Chiropractic & Wellness Clinics, an initiative to provide preventive healthcare and wellness advisory in the area of Chiropractic care the most natural & non-invasive form of healthcare.
Bangalore Chiropractic and Wellness Clinics evolved from a charity clinic that has been delivering chiropractic care to the Bangalore community since 2009. In the year 2011, this facility was established as the first professionally managed Chiropractic clinic of its kind in India to employ Chiropractic doctors to continue providing safe and natural Chiropractic care across the economic spectrum.
Our Holistic Approach
Our approach is simple. We believe that health is amongst our most valuable possessions. While we generally meet people after they've lost their health, our commitment is two-fold.
Relief Care
When many people seek care in our practice and have one goal: relief. So that's where we start! During this initial stage of intensive care, we have several obligations:
Uncover the underlying cause of the health problem
Suggest a care plan to produce the fastest results possible
Offer ways patients can participate in their recovery
Explain the value of post-symptomatic wellness care
Wellness Care
We're committed to teaching our patients that true health is a journey, not a destination. Through educational opportunities (like this website), we hope to communicate the value of ongoing chiropractic care. Our desire is to see our practice members abandon the prevailing sickness care model of health (waiting for symptoms and then taking action), in favour of the emerging wellness model.
Take Charge of Your Health
Regardless of your health goals, please understand that we see ourselves as mere servants. You're the boss! It's your body, your health and your future. Our job is to offer you the finest chiropractic care possible in Bangalore, make appropriate recommendations and work together to achieve your goals.
Take the first step towards relief by calling our Bangalore practice today and making an appointment to discuss your health goals.
CONTACT US


About Bangalore Chiropractic | 080 2542 4246